Private security guards are those individuals who provide Private armed security services through security companies and are hired by the client. They are different from the in-house security personnel hire by a company for its use. The private security guard has to perform several duties and responsibilities and let's look at some of them.
Supervising guard post:

The private security guard must supervise their assigned post or position. It could be anywhere on the client's premises like the lobby, gate, parking lot, warehouse, etc. The security guard has the duty to always become an active eye, keep an eye on everything in that area, and ensure that there is no suspicious activity. They should be constantly vigilant and watch everything happening around them.

Monitoring entry/exit points:

The private security guard is also responsible for monitoring all the entry and exit points within the client's premises. Security guards should also ensure that everyone who enters has all necessary approvals from management before entering the premises.

Ensure the safety of regular employees:

It is also important for the private security officers to ensure that all regular employees work on the premises. Private security companies can offer various types of guard services. So that your home or business can benefit from the perfect level of protection.
On What Basis Are Private Security Guard Traine?
All security guards are train in using a firearm and are licensed to use it when necessary. This is why they are also referred to as armed security guards.
They are also traine in first aid, which allows them to respond more quickly when there is an injury in the area they are guarding.
The most important difference between private security guards and public law enforcement officers is that private security guards can not arrest anyone. They have the ability to connect with the police and detain until the police arrive.
Some of the most common security guards include unarmed guards, armed guards, and personal security guards.
Unarmed Guards:
Unarmed guards are best for situations that do not require firearms or weapons. Most often, unarmed private security guards will be in charge of preventing theft, vandalism, and other crimes where there is no risk of physical harm. If you want to protect your home or business but are not concerned about intruders using weapons, unarmed guards may be a good option.
Armed Guards:
Armed private security guards are license to carry firearms. They can help prevent theft and crime while protecting against more dangerous intruders. Who could potentially harm those around them? Armed security is most commonly use in high-crime areas where there is a high likelihood that intruders will be carrying weapons of their own.
Personal Guards:
Personal security guards are hire to work closely with one individual rather than an entire facility or building. Their primary role is to protect their client from physical threats and danger and provide protection.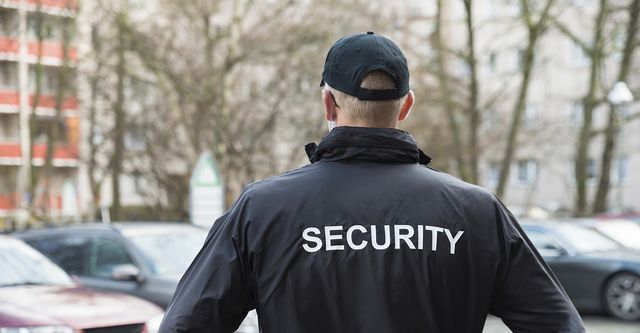 When You May Need A Security Guard?
Security is the person with personality and they are essential for any business owner or anyone's safety. Suppose you want to be sure that you, your business, and its employees are kept safe. Then you need to hire security guards. There are lots of reasons why they need to hire well-trained security guards.
For Safety And Well-being
When it comes down to it, one of the main reasons you should hire private security guards is to keep your employees and customers safe. It includes ensuring their safety while they are on the premises and outside of work. It would help if you kept the people who work in your business safe at all costs. And hiring private security is an effective way to achieve that goal.
To Deter Crime And Theft
The activeness of a trained security guard will make thieves and vandals think twice about their actions. When they see uniform guards patrolling your property. They are less likely to commit crimes on your property because they know that there is a chance that they could get caught in the act. 
Anybody's business property needs protection from theft and vandalism. This is why anyone should hire private security guard for their company and themselves.