Rattan is a naturally renewable palm that has multiple uses, such as for furniture, baskets, canes, woven mats, cordage, and other handicrafts. All the products made from rattan are not only durable but also extremely friendly to the environment. As a result, our business partners handpick them. Here are our recommendations for the most popular and best-selling rattan garden furniture wholesale.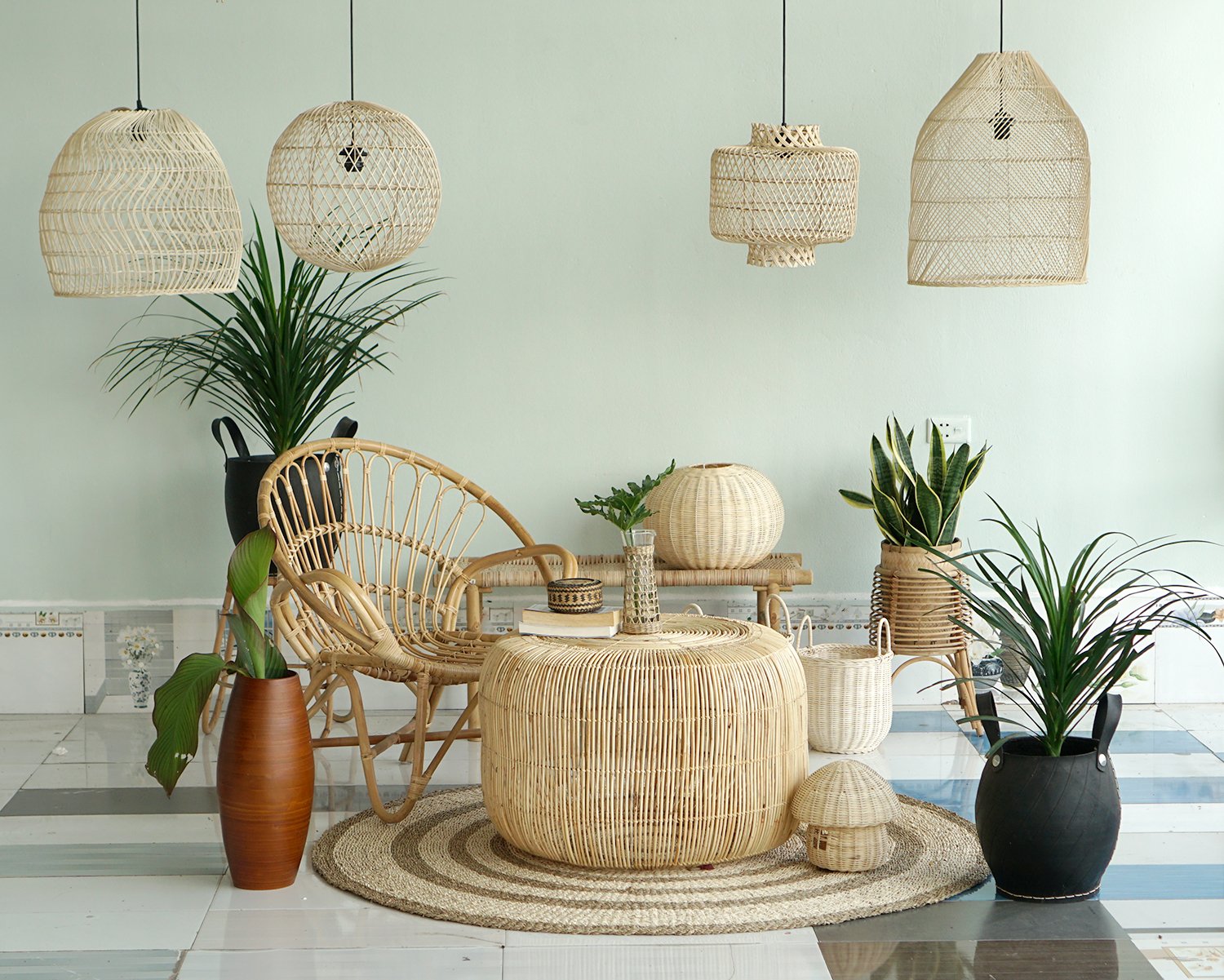 Rattan Furniture
These products are entirely handmade by Simple Decor artisan and the tropical rattan is the main material. Tropical rattan is more sturdy and flexible than other rattan. Besides, each rattan plant stand takes around 5 days to make a sample and 10 days to have a beautiful product. We are providing a variety of these products in sizes, colors, and shapes, and especially ensuring the top quality.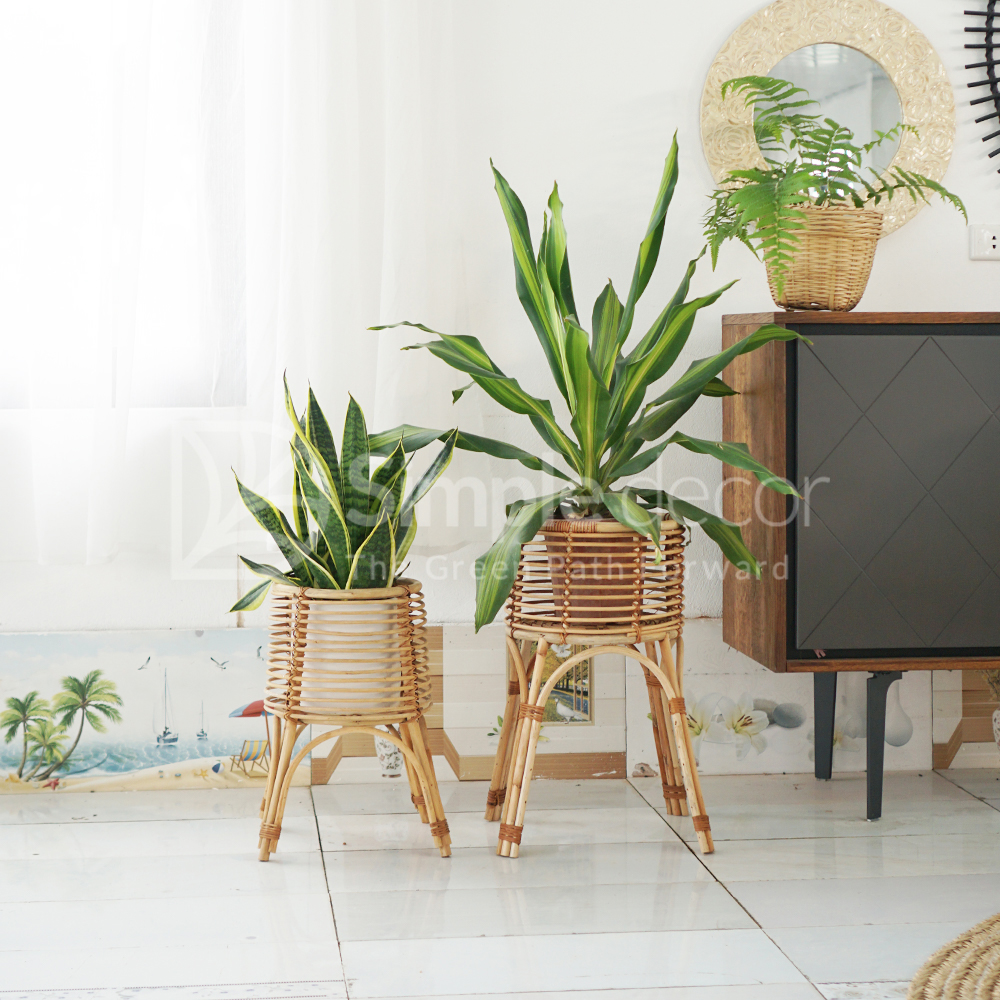 Rattan Plant Stand
2. Wicker Rattan Basket Wholesale Made In Vietnam
Our Rattan basket commonly uses a twisted weaving style to ensure a durable and flexible product. With this style, the artisan will twist 2 or 3 rattan fibers together and then craft or sews them into baskets. Additionally, we also use the other weaving styles for rattan baskets such as rolled weaves, arrow weave,… All of these beautiful rattan baskets have always been the best selling product and the best choice for your customer.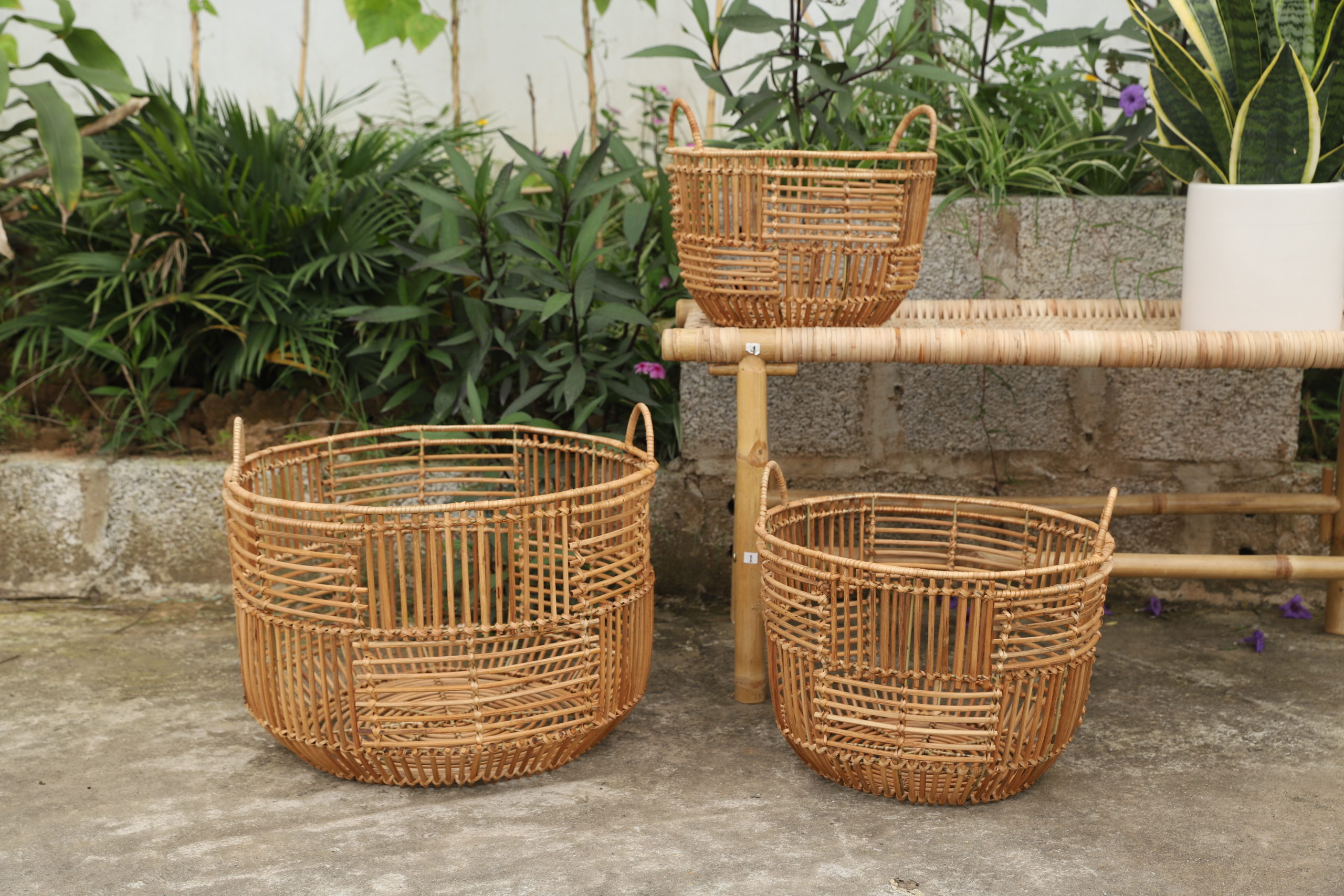 Rattan Storage Baskets
3. Woven Rattan Lampshades Wholesale

 
Rattan is processed from wild Rattan forests and processed by workers for use in weaving. Our artisans and weavers would then use this natural material coupled with their life-long experience to weave these Lampshades. Each rattan lampshade takes around 5 days to finish and go through the drying process to not get moldy. Therefore, the rattan lampshades we are providing always have the top quality.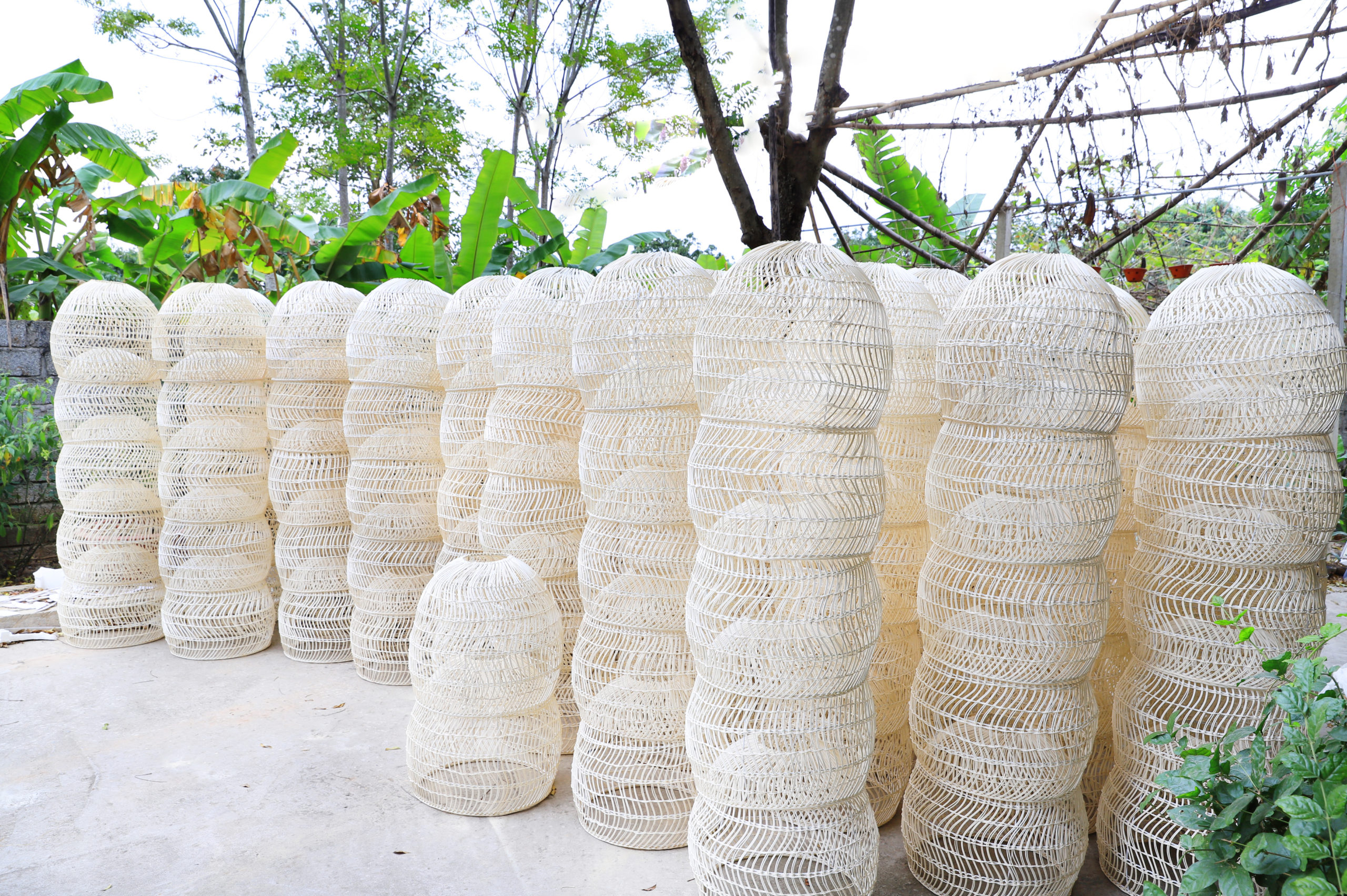 Rattan Lampshades Wholesale
Read more: Rattan Furniture Manufacturer In Vietnam