While Google's Pixel 7 and Pixel 7 Pro Smartphones will be launching very soon (on October 6), thanks to recent Pixel 7 leaks posted online, most consumers can already expect to know everything that there is to know about Google's brand-new line of Pixel 7 Smartphones.
As Google recently announced on its official News Page, the Tech Giant will be hosting its next "Made by Google" launch event, which will be taking place on October 6th, 2022 at 10am ET, in which the company will be showcasing its latest-generation of Pixel devices (including the Pixel 7, Pixel 7 Pro, and Pixel Watch), along with its latest Nest devices, in which the company will be announcing all the details on the product-specifications of each of those new devices.
For fans that can't physically attend the company's "Made by Google" launch event, know that Google will also be live-streaming the show from its Made by Google YouTube channel.
It's also worth noting that all of Google's upcoming next-generation Pixel and Nest devices will release and available for purchase at the Google store starting from that day.
EXPECTED DESIGN & SPECS
Now, back to these recent "Pixel 7 leaks". While the company's renowned "Made by Google" launch event is right around the corner, that obviously didn't stop multiple tech-enthusiasts to post several leaks about Google's soon-to-be-released Pixel 7 Smartphones.
Starting with the Pixel 7's overall design, we can see from one of Google's official images of their Pixel 7 Smartphone (which originated from an unintentional Amazon listing – discussed in more detail further ahead) that both the Pixel 7 and Pixel 7 Pro can be expected to have the same design that was originally established by the Pixel 6 Smartphone Series.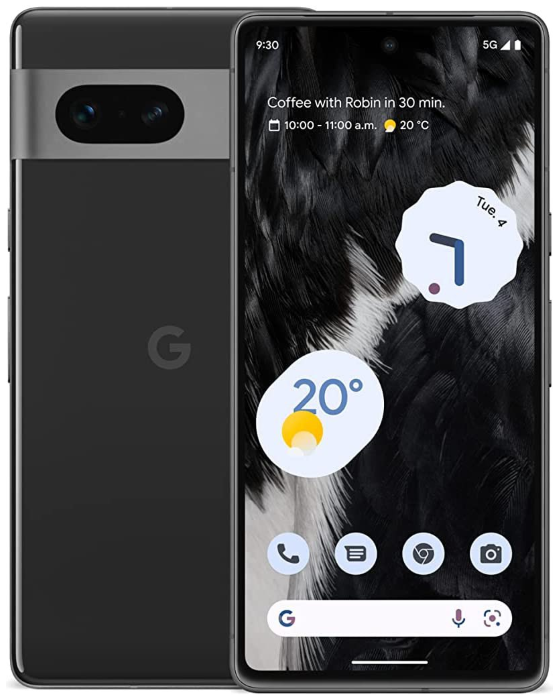 From this picture, consumers can easily notice that, just like the Pixel 6 Series, the Pixel 7 is expected to have a perfectly centered punch-hole selfie camera that's integrated right at the top-side of the phone's screen, which then comes accompanied by a just slightly bigger bezel at the bottom.
Nevertheless, in comparison to the Pixel 6 Series, it seems like Google still managed to shrink the size of the bezels from its new Pixel 7 Smartphone Series, which ultimately allows its new Pixel 7 and 7 Pro Smartphones to have a considerably more modern look then their predecessors.
Specifically for the Pixel 7 Pro, we can see on recently leaked images (courtesy of Ishan Agarwal and 91mobiles) that the difference in the phone's bezel size when compared to its predecessor might not be that clear, but that's simply because both the Pixel 6 Pro and Pixel 7 Pro come with curved screens, which consequently naturally decreases the size of each phone's bezels on both sides of their display screens.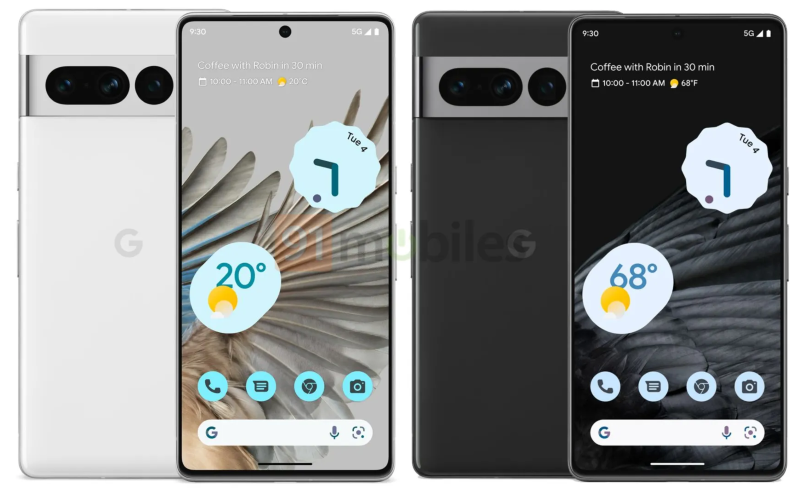 While the render from this leaked image suggests that the bottom bezel on the Pixel 7 Pro will be slightly smaller than the bezel on the Pixel 6 Pro, it's somewhat hard to tell from the render.
Color-wise, the new Pixel 7 leaked images also make it clear that the colors for the Pixel 7's and Pixel 7 Pro's body-frame will mainly come in a simple and ultra-modern Black & White (or Beige) color-contrast design.
More specifically, the colors for its bezel and back-plate will essentially be opposites to one another. This means that picking a Pixel 7 (or 7 Pro) Smartphone with a Black back-plate will have its bezel coming in a white-toned color, while picking one with either a White or a Beige back-plate will have its bezel coming in a black / dark color.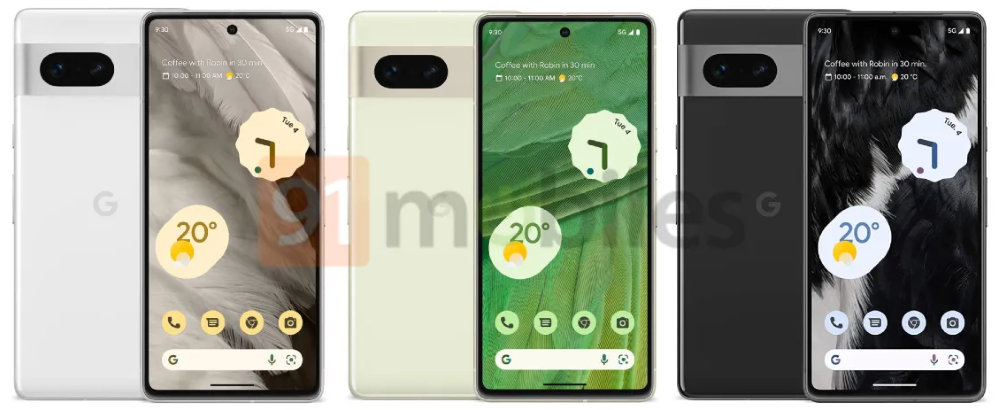 This is a small improvement from Google's color-options for its next-generation lineup of Pixel Smartphones (i.e. their Pixel 7 line). As in comparison to the Pixel 6 Smartphone models (which mostly came with black bezels). Only the Pixel 6 Pro offered bezels in these colors. That we see on these leaked pictures for both the Pixel 7 and Pixel 7 Pro.
Regarding each Smartphone's camera-specs, there isn't much to say yet. From what we can see from Google's official picture of the Pixel 7 phone's back-side. Their Pixel 7 Smartphone will come equipped with a high-end Dual Camera Setup and Flash. While their Pixel 7 Pro will integrate a slightly more-powerful Triple Camera Setup and Flash.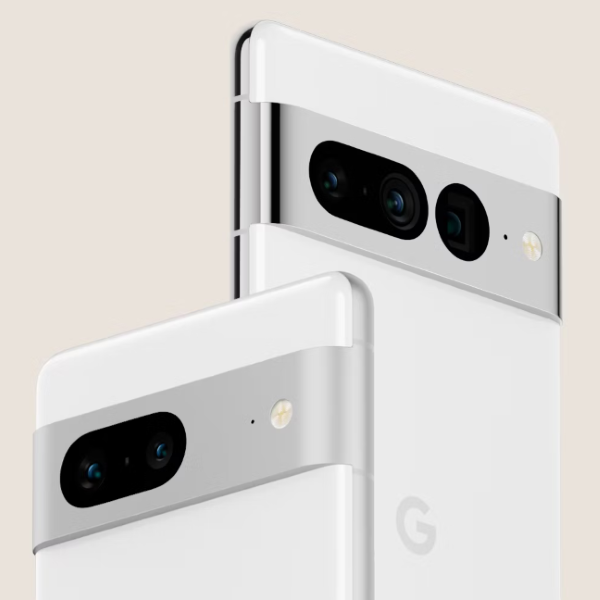 For the remaining specs offered by the Pixel 7 and 7 Pro, thanks to more online leaks. We already know that both Smartphones from Google's new Pixel 7 lineup will come equipped with the new Tensor G2 SoC (system-on-chip) chip. Which will be manufacture by Samsung on its 4nm node.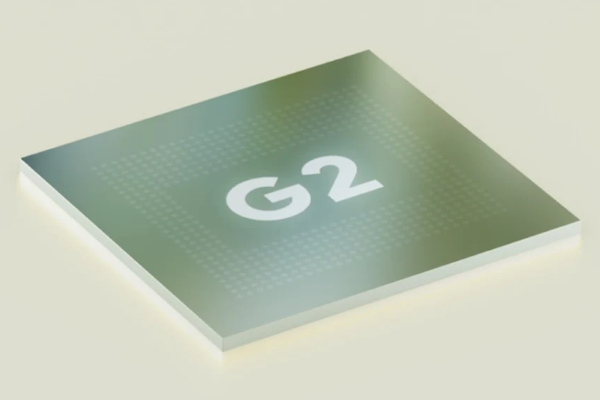 This new Tensor G2 SoC is presumably very similar to the original (i.e. first-generation). Tensor GS101 chip, as it will be integrating two (x2) large Arm Cortex-X1 CPU cores. Two (x2) medium Cortex-A76 CPU cores, and four (x4) small Cortex-A55 CPU cores. As announced on September 20th at SamMobile's website. Which article revealed that this information was in fact corroborated on a Tweet posted by Android developer Kuba Wojciechowski.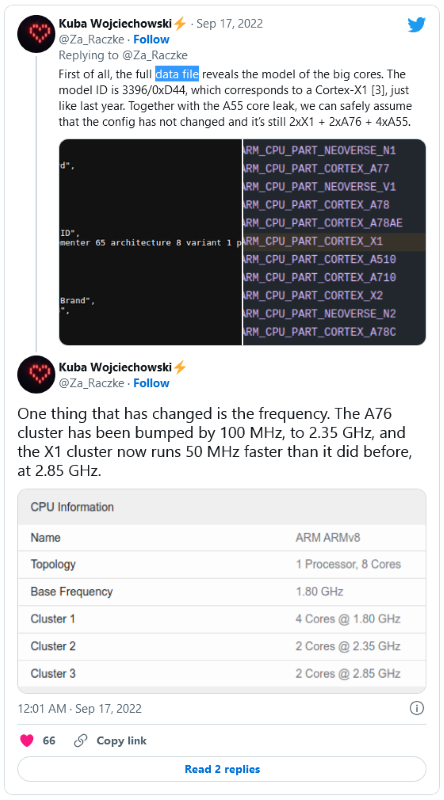 One other major difference would be its brand-new Mali-G710 GPU, which according to recent statistics, will offer both the Pixel 7 and Pixel 7 Pro approximately 20% better performance, 20% better power efficiency, and also, around 35% improved machine learning, as leaks also suggest that this brand-new Mali-G710 GPU might also integrate some interesting machine-learning capabilities, which, mind you, aren't offered by Google's Pixel 6's chip.
Since we're only a few days away from the company's end-of-2022 "Made by Google" launch event. We'll be learning more about this very, very soon.
According to Google, which code-named this new Tensor G2 SoC as "Jaineiro". (Related to its potentially better AI experiences). The Pixel 7's and 7 Pro's new Tensor G2 SoC will also come with a new Samsung-made S5300 5G modem for better connectivity.
For the Storage Capacity offered by both the Pixel 7 and 7 Pro, leaked data suggests. That both Smartphones from Google's new Pixel 7 lineup will have at least 128GB storage. Which is already quite good in today's standards.
As expected, both the Pixel 7 and Pixel 7 Pro will also boast 5G Connectivity.
Last but not least, Google's latest official announcement teasing their "Made by Google". Launch event also states both the Pixel 7 and Pixel 7 Pro Smartphones will run very smoothly on Android 13. So fans can already safely expected that too.
PRICING & AVAILABILITY
Finally, there are also the price-tags for Google's soon-to-be-launch Pixel 7 and Pixel 7 Pro Smartphones.
Image leaks from a recent Tweet posted by M. Brandon Lee (@thisistechtoday) – who was quick enough to screenshot an Amazon listining of the standard Pixel 7 model. Which was most likely unintentionally post by a Google employee and then promptly taken down very shortly. After – suggest that the price-values for both of Google's new Smartphones from their Pixel 7 lineup could very well be set to the same (or very similar) values of their 2021 predecessors (meaning the Pixel 6 lineup).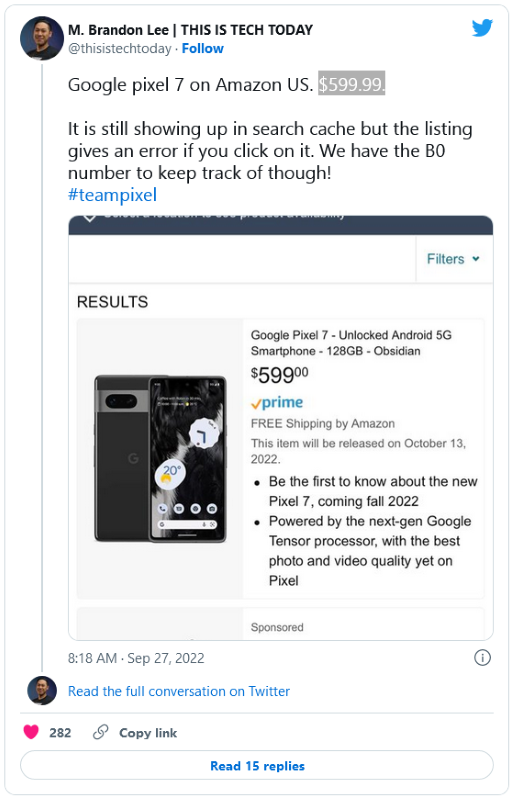 According to the leaked image of said Amazon listing, the Pixel 7 will cost $599 Pixel 7 Pro expect price to be set &899. Both of which price-tags are respectively the same as the starting prices of the Pixel 6 and Pixel 6 Pro.
While this image leak doesn't include any other region prices. The Pixel 6 and 6 Pro Smartphones currently cost £599 and £849 in the UK. While in Australia they go for exactly AU$999 and AU$1,299. Which is what consumers residing in those countries (UK and AUS) can expect in terms of price-tags respectively for the Pixel 7 and Pixel 7 Pro.
Once again, know that Google's upcoming next-generation Pixel and Nest devices will all be release and available for purchase directly at the Google Store, starting right from October 6th, 2022.
POTENTIAL PROBLEMS WITH CURRENT PRICE-TAGS
All in all, it seems like Google is planning on retaining. The same prices for its new Pixel 7 Smartphones as the price-tags it sold its past-gen Pixel 6 phones.
While this decision by Google might not make that much sense for most consumers. It's important to be conscious of the fact. That due to multiple factors that negatively affected the worldwide economic – including the COVID-19 pandemic. The changing global climate, as well as the UKR-RUS War. Along with the flailing currencies and cost of living crises – having the same price-tags for Google's new Pixel 7 phones doesn't necessarily. Mean that the Pixel 7 and Pixel 7 Pro will cost the same amount of money as their predecessors.
Sure, at first-glance, having the exact same price-tags of $599 and $899. Might look to be the same value in 2022 just like it was back in 2021. However, because of all these factors mentioned above. Those price-tags are currently very different amounts of money. Which are in fact considerable amounts. That most families are probably not willing to shell out this year as a direct consequence of all said factors.
As Tech Radar's most recent post on the subject cleverly points out. These high and rising prices for newly released tech-products suggest. That tech companies like Google, as well as Samsung, and even Apple. All seem to be totally out of touch with their buyers, and don't understand the economic hardship troubling many.