The rise in demand for coconut candle holders makes coconut bowls for the candle wholesale market crucial to home decor retailers all over the world. Particularly, in the light of an eco-friendly and sustainable lifestyle, it is essential to fulfilling customers' demands for natural products perfectly. In this blog, let's explore what makes coconut candles wholesale special.
Coconut Candle Holders Wholesale Bring Cozy and Eco-friendly Atmosphere to Customers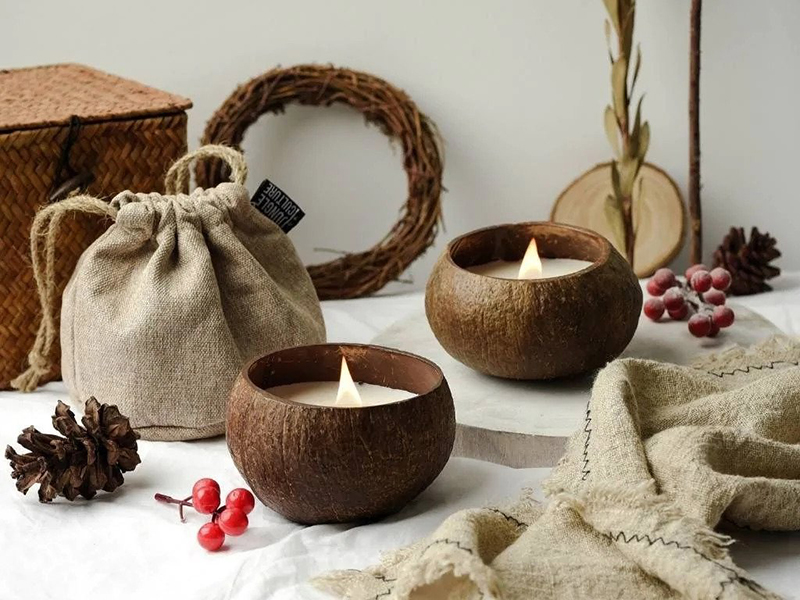 Coconut bowl wholesalers use their natural and aesthetically pleasing appearance to create candles. Unlike other candles on the market, coconut candles can help your products stand out from the crowd. These wholesale coconut bowls for candles could add an eco-friendly vibe to your customers' bathrooms, kitchens, and even workplaces. To get to know about the process of craftspeople making a coconut bowl for coconut candles, explore here.
Create a Green Branding Image with Coconut Bowls for Candles Bulk 
The idea for coconut bowls for candles' bulk came from a desire to cut down on waste and the damage that single-use plastics do to the environment. We can use them more than once, break them down naturally, and they won't end up in landfills, or pollute our oceans. By offering these eco-friendly products, your business could effortlessly convey a green image and a green lifestyle message to your customers. The coconut candles wholesale are must-have items in the product line for companies pursuing a waste-free philosophy. Explore more about how Simple Decor creates a green branding image with customers here.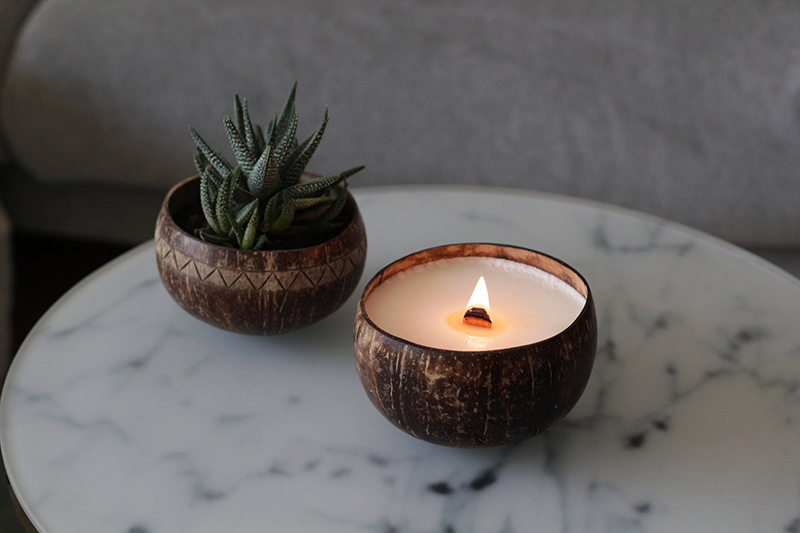 Not only do coconut bowls for candles leave no waste behind, but they are also made from unwanted coconut shells. They are a great example of how almost coconut shells can be recycled and used in a new way. Previously, people threw away the shells of coconut; however, craftspeople utilize these natural resources to make coconut candles. As a result, through these sustainable coconut candles, you can communicate with your customers effectively.
Read more: 5 Types of Coconut Bowls Wholesale Made in Vietnam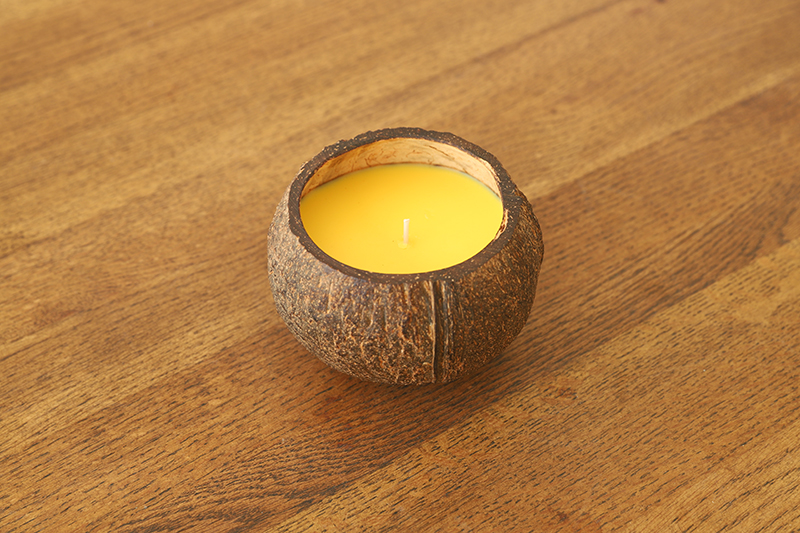 Handcrafted by Vietnamese Artisans
There are many creative ideas that artisans can make on a coconut shell. For example, artisans use various techniques from sculpting, engraving, and even laser cutters to shape the Coconut shells. Although it is a handmade item, the products have exquisite finishing and artistic value. Take a look at some of the most hot-selling engraved coconut bowls for candle holder wholesale we are providing.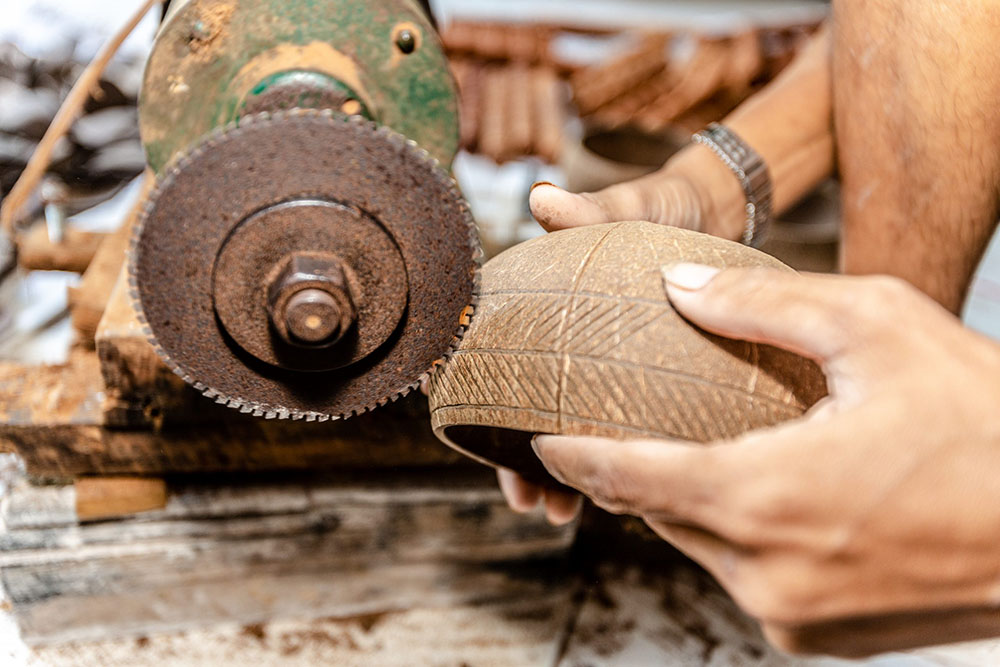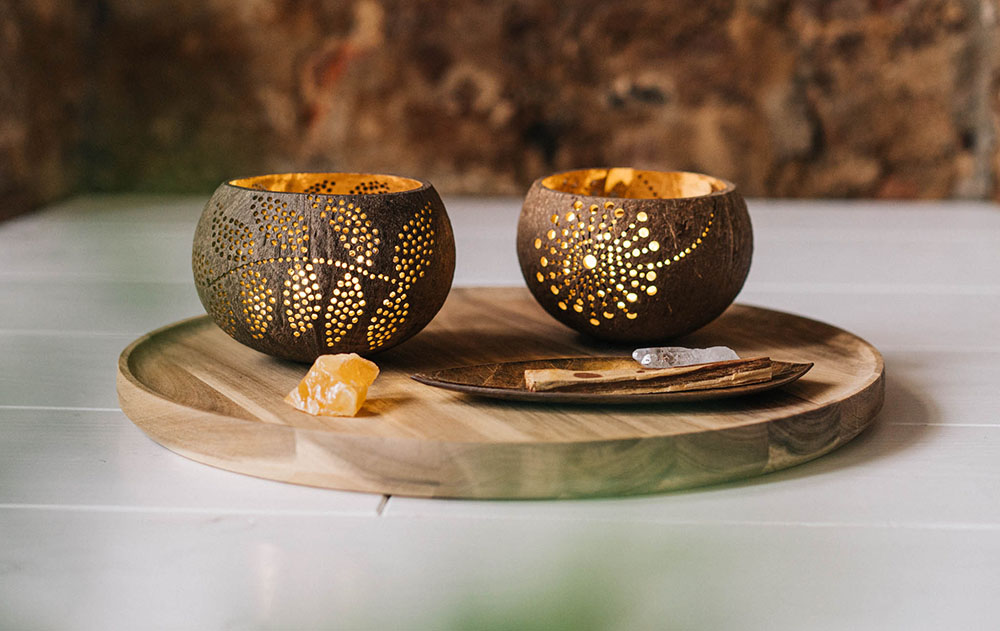 Conclusion
Coconut candles are a picture of beauty in nature. As people become more aware of the coming climate crisis, sustainability has never been more popular. Therefore, these coconut bowls for candles are at the front of the pack. Additionally, eco-friendly candles could serve the aesthetic and relaxing lifestyle of worldwide consumers perfectly. Simple Decor, a natural home decor wholesale manufacturer, is here to assist you to find the ideal supply for your coconut candles wholesale product line.