Stray or abandoned dogs are most often called 'street dogs' in India. In recent years, many organizations like Dog Grooming Services In Dehradun have begun to refer to them as Desi Dogs, and the term is slowly catching on. This is a fitting description of these dogs as they are the original autochthonous (native) population of this vast country. The common street dog lives a tough life. They survive on scraps and whatever they can hunt down. They adapt to varying climates across the country, they get by without veterinary healthcare, they live among humans and other animals in a constant struggle for food and territory, but if you look past their rough appearance, you will see that these dogs possess some remarkable qualities that make them truly unique.
Benefits of adopting a dog from the streets of India
Adopting a dog is an exciting time, but it can come with some challenges. While many people opt for purebred dogs, desi dogs also make great pets. They are just as loving, adorable and loyal as any other dog you will find. Here are some benefits of adopting desi dogs:
For starters, you will be saving the life of a homeless and helpless puppy or adult dog. There is an overpopulation problem in India, and thousands of dogs are killed every year in "cleansing drives", where dogs are rounded up and beaten to death with sticks or poisoned until they die. Not only that, but cruelty against stray dogs is rampant, and it's not uncommon for them to be beaten, attacked or even set on fire by humans.
They are more resistant to diseases than foreign breeds
These desi dogs come from an older lineage with no vaccinations or medicines available. Due to this reason, they have developed natural immunities against many diseases that affect foreign breeds in India. These immunities help them live longer lives without any significant health issues.
Desi dogs are naturally well behaved!
The most important benefit of adopting a desi dog is that they are naturally well behaved. They are not particularly playful or energetic like their foreign counterparts, so they don't need as much exercise or stimulation in order to keep them occupied at home. This means that they don't need vast amounts of space in which to play or roam around (as long as there is sufficient ground outside).All they just need is little bit dog training in Dehradun. In addition to this, they tend not to be territorial or aggressive.
They require minimal grooming, and minimal food and water. They don't need grooming like other breeds. Their diet can consist of the leftovers from your kitchen. They do not need expensive dog food either. The minimum amount of water is required to keep them hydrated, unlike other breeds that require a lot of water to drink due to high levels of protein in their food.
They have great personalities
Not only do desi dogs have unique features that make them stand out from the crowd, but they also have fun personalities. Their personality makes them fun to be around and is one reason why so many people love having these dogs as pets.
Why choose Woof India ?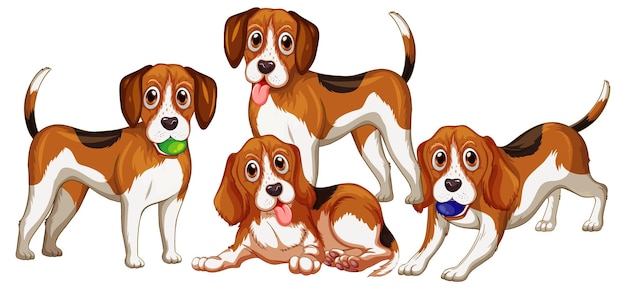 Woof India offers the best dog grooming services in Dehradun. Woof India provides all pet care solutions at your doorsteps. All your pets will be treated by a professional and experienced groomer who has been working in this industry for many years. At Woof India, you will receive high-quality treatment from an expert. Woof India also offers dog boarding service at home in Dehradun. Your dog will be in safe hands when you come to us. Our experts do their work with care and passion so that your pooch can look great always.
Read Blogs :- Blogs